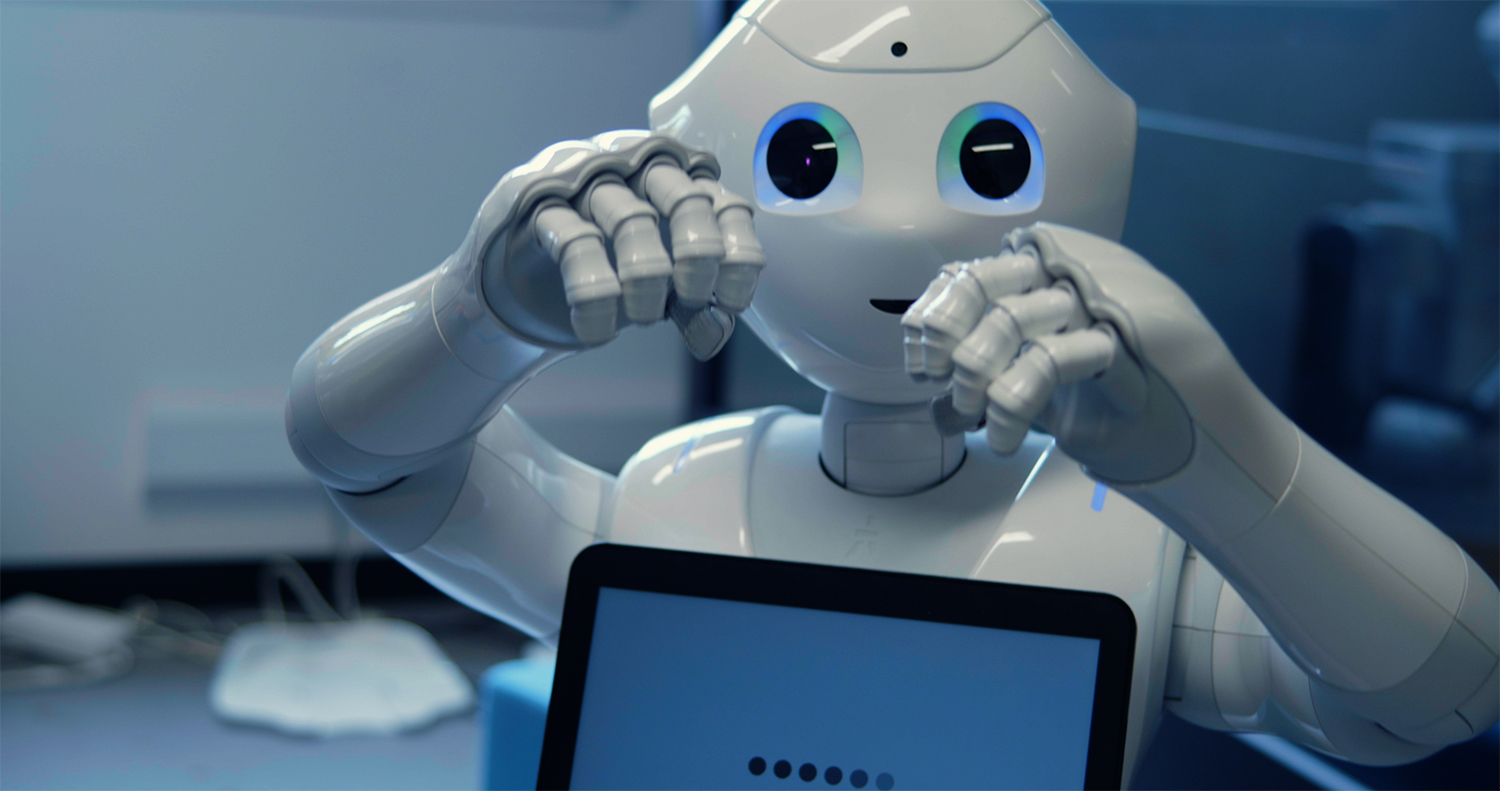 Student-led project to build AI butler reaches next round of Amazon SimBot Challenge
[fusion_builder_container type="flex" hundred_percent="no" equal_height_columns="no" hide_on_mobile="small-visibility,medium-visibility,large-visibility" background_position="center center" background_repeat="no-repeat" fade="no" background_parallax="none" parallax_speed="0.3″ video_aspect_ratio="16:9″ video_loop="yes" video_mute="yes" border_style="solid"][fusion_builder_row][fusion_builder_column type="1_1″ type="1_1″ background_position="left top" border_style="solid" border_position="all" spacing="yes" background_repeat="no-repeat" margin_top="0px" margin_bottom="0px" animation_speed="0.3″ animation_direction="left" hide_on_mobile="small-visibility,medium-visibility,large-visibility" center_content="no" last="no" hover_type="none" min_height="" link=""][fusion_text]
A team of student researchers from the National Robotarium, supported by Heriot-Watt University and the University of Edinburgh, have reached the next round of the Amazon Alexa Prize SimBot Challenge, a global AI competition that tasks university teams with developing a bot that can best respond to people's commands and demands.
Team EMMA (Embodied MultiModal Agent), led by PhD students Amit, Hementhage, Malvina, and Georgios, successfully completed the Public Benchmark Challenge in April. The challenge involved talking a robot model through a series of household tasks using predefined dialogue datasets – created and provided by Amazon – to assess its ability to follow instructions, learn, and predict changes in its 3D virtual environment.
EMMA, the only non-US team to be shortlisted for the competition, placed sixth on the leader board, allowing them to continue into the 'live interactions' development phase, beginning in July 2022. During this phase, the teams will compete to develop a bot that best responds to real Alexa customers who will rate, review and feedback in real-time.
The outcome of the development phase will be revealed during the finals, scheduled for early 2023.
"They have been working hard to develop an embodied agent that is capable of answering questions or solving tasks through natural language interactions, similar to how humans talk to and learn from each other, and the next phase of the competition will see the team develop this technology even further."
Prof. Verena Rieser, Professor of Conversational AI at the National Robotarium, and team advisor said: "The Alexa Prize SimBot Challenge is focused on helping advance the next generation of virtual assistants that will assist humans in completing real-world tasks.
"The technology and research being developed by the teams involved is really exciting as it could ultimately mean that robots are able to help and support people in their homes and other real-life environments."
Amit Parekh, the team's student leader, said: "I'm incredibly surprised and happy with how much we've managed to achieve over just a few months and really excited to see what we're able to achieve over the coming stages! Everyone's gone above and beyond and we've been able to create something we can all be proud of as a result."
[/fusion_text][/fusion_builder_column][/fusion_builder_row][/fusion_builder_container]
https://thenationalrobotarium.com/wp-content/uploads/5-Team-EMMA.jpg
791
1500
Louise Jack
http://thenationalrobotarium.com/wp-content/uploads/Robotarium.png
Louise Jack
2022-07-14 11:29:06
2022-09-27 11:20:30
Student-led project to build AI butler reaches next round of Amazon SimBot Challenge