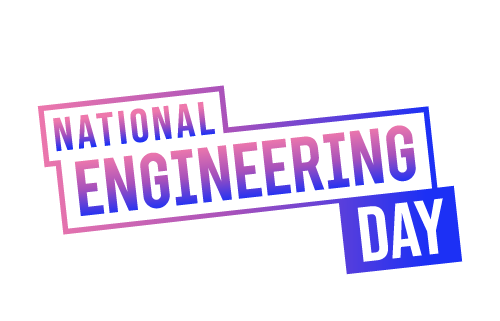 National Engineering Day 2023 – meet our Robotics Engineers
To mark National Engineering Day 2023 on 1 November, we have been chatting to some of our Robotics Engineers about their role, the skills involved, and how innovative and sustainable engineering can improve people's lives.
Lizzie Pendleton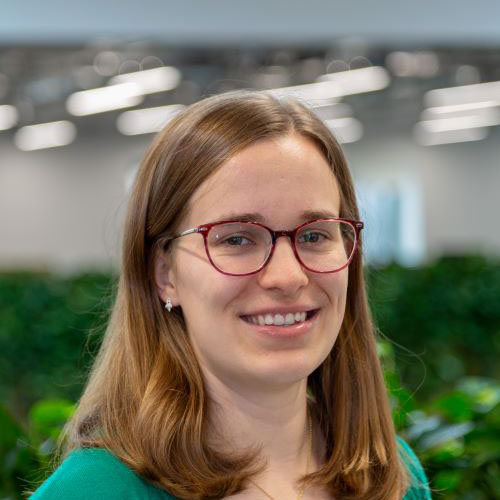 What is a typical day like as a Robotics engineer?
Good question! I've been at The National Robotarium for about six weeks so my days have been quite variable so far. More recently, I've started to learn about the robots at The National Robotarium: what they are, how to operate them, and how to demonstrate them at events. I have some projects now involving setting up new robots and coming up with new uses for them – which is perfect for me because when someone asks, "what do you want to do in robotics?" I always say "play with robots!" I'm really excited to get stuck into my projects, start to get things working, and learn a lot!
What skills are required to be a good engineer?
The biggest thing we do as engineers is solve problems. Problem solving gives you the opportunity to be really creative, and this is the bit I really enjoy. Inspiration can come from anywhere so it's about learning to take your different experiences and creatively feed them into how you come up with solutions. The most important thing is to keep trying. When a prototype fails for the 44th time, it's about finding the motivation to come back in tomorrow, change something, and try again. When you find the thing that you're really passionate about, having the motivation to keep going becomes easier because you know that at the end, you're always going to end up with something brilliant and fascinating. Even if your prototype still doesn't work.
How does engineering improve people's lives?
Engineering can be seen everywhere. It improves travel infrastructure, brings new healthcare treatments, assists people who have difficulties with daily tasks, and removes humans from some workflows, to name a few examples. The National Robotarium creates robots that remove people from dangerous places or dirty tasks, for example by building robots to inspect offshore wind turbines so humans don't have to go and do it.
But it can be easy to forget that the serious field of engineering brings people fun and enjoyment. Improvements in film special effects comes from software engineers who built better rendering software, more sport can be watched live because of improvements in online streaming, and suitcases have been made lighter so they're easier to carry on holiday. There are engineered systems all around us that have been designed to make our lives better in one way or another.
How can engineering help us live and/or work more sustainably?
Engineers across all sectors are coming up with new solutions to improve sustainability. For example, large-scale changes are happening in the energy sector to connect more green or renewable electricity sources and replace the natural gas in the UK's gas grid with cleaner hydrogen gas. This goes with improving public transport infrastructure and making transport greener in general to reduce carbon emissions. New, more sustainable materials are being developed that last longer, produce less waste and can be recycled more easily. For example, manufacturers are replacing some plastic packaging with sustainable paper- or card-based alternatives. These kinds of changes involve engineers at all stages and they help to make it easier for all of us to live more sustainably.
Dr Jhielson Montino Pimental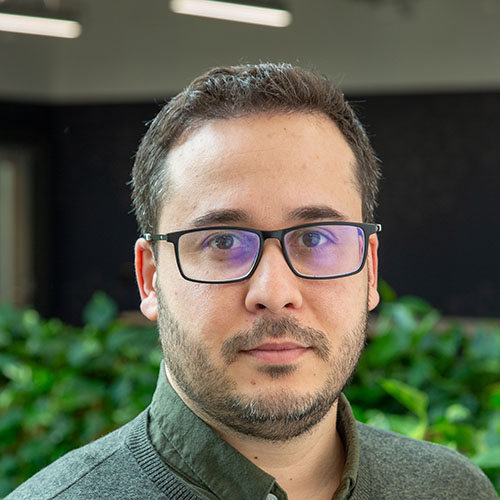 What is a typical day like as a Robotics Engineer?
The day is full of opportunities for engineers to engage with cutting-edge technologies across various sectors of the industry. Here, we can delve into projects involving unique robots or even craft our own autonomous systems. While the challenges may be demanding at times, we consistently conquer them through collaborative efforts with our colleagues.
What skills are required to be a good engineer?
Through my PhD programme and past and present work experiences, I've acquired the ability to approach robotics problems from a unique perspective. A proficient robotics engineer must be prepared to tackle demanding tasks, as novelty is a frequent occurrence. This entails the engineer's capacity to delve into existing literature for potential solutions and demonstrate resilience. Moreover, given the breadth of the field, collaboration with colleagues is essential to rapidly identify the most optimal solutions.
How does engineering improve people's lives?
Engineers play a pivotal role in reshaping and enhancing people's lives. Robotics engineers, in particular, exert a profound influence on the industry. Their impact extends across various domains, from healthcare, where they revolutionise the care provided to the elderly in hospitals and nursing homes, to the manufacturing sector, where they eliminate human involvement in high-risk activities, thus reducing the potential for fatalities and injuries. This broad spectrum of influence underscores the transformative power of robotics engineers in our world today.
How can engineering help us live and/or work more sustainably?
The integration of robots into farming practices is a compelling illustration of how we can enhance our lives while fostering sustainability. This innovative approach not only benefits agriculture but also contributes to broader ecological and societal well-being. Robots in agriculture have the potential to revolutionise the way we produce food. They can monitor crops, apply fertilisers and pesticides precisely, and manage irrigation systems, thereby optimising resource utilisation and reducing environmental impact. This sustainable farming approach mitigates soil erosion, conserves water, and minimises the need for harmful chemicals, ultimately promoting healthier ecosystems. In essence, the introduction of robots into agriculture not only offers a pathway to more sustainable farming practices but also holds the promise of improving food security, ecological health, and the overall quality of our lives.
Coena Das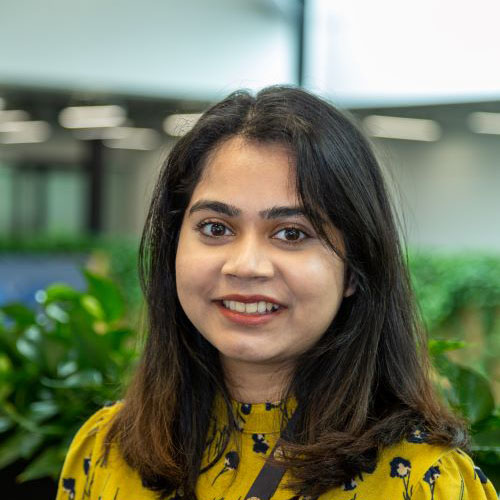 What is typical day like as a Robotics Engineer?
The specific tasks and activities can vary widely based on the project and type of robotics being developed. Additionally, some days may involve more hands-on work with hardware, while others may focus on software development or research.
What skills are required to be a good engineer?
To be a good engineer, a combination of technical, soft, and problem-solving skills is needed. These skills will not only help one excel in their role but also contribute to the professional development and career success. Continuous learning and staying up to date with the latest advancements in their area of expertise is also essential for a successful engineering career.
How does engineering improve people's lives?
Engineering is a driving force behind many of the technological and infrastructural advancements that have significantly improved the quality of life for people around the world. It addresses both the basic needs of society and the complex challenges of our time, contributing to a safer, healthier, and more connected world.
How can engineering help us live and/or work more sustainably?
Engineering efforts are critical in addressing the growing challenges of climate change, resource scarcity, and environmental degradation. By creating innovative, sustainable solutions, engineering helps society reduce its ecological footprint and ensure a more sustainable future for generations to come.
Ronnie Smith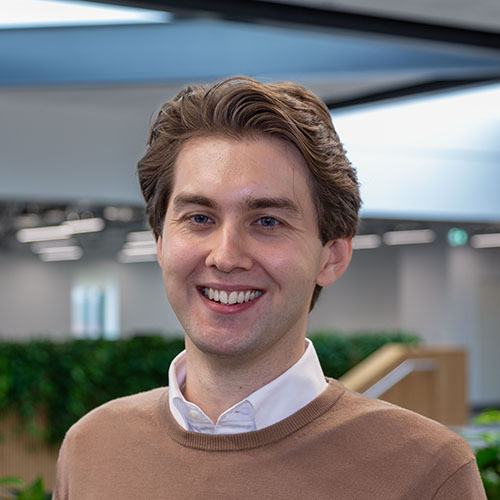 What is typical day like as a Robotics Engineer?
What you spend most of your time on day to day depends on your own role within the team. Some engineers can spend most of their day at a computer doing design or programming, while others might do largely hands on work building, extending, debugging, and maintaining robots. Since we tend to work on multiple projects at once, most days start by figuring out what to prioritise. For me, a typical day might involve some proposal writing, development work, project team meetings, and monitoring/debugging some of the robots we are testing as part of ongoing projects.
What skills are required to be a good engineer?
Since robotics is such an inter-disciplinary field, I think there is no fixed set of skills to be a robotics engineer. I think a good robotics isn't necessarily someone who is an expert in all aspects of robotics, but rather someone who has their own strengths in a few core areas and who is interested in learning about the whole robotic system to the point where they can understand how everything fits together. This applies to myself, as I come from mainly a software background, but am keen to use my time at the National Robotarium to learn and become a more "rounded" robotics engineer.
How does engineering improve people's lives?
Most of the time, when engineers are working on a problem it is in the name of improving our comfort, efficiency, safety, or our general quality of life. Robotics is a field which has the potential to touch on all of these aspects. In my previous role as a PhD student, we worked on assistive robotics and technology for older adults. Through user engagement we worked to understand the ways in which collaborative robotics can enable individuals to live in their own home for longer by automating aspects of daily tasks that might otherwise be impossible to complete alone.
How can engineering help us live and/or work more sustainably?
One of the main ways that robots can aid with sustainability is by being more efficient than the solutions that came before. What is meant by efficiency will of course differ across domains, but for example in manufacturing this might mean process efficiency which increases hourly output for the same or less energy. On the other hand, in agriculture it could be that increased precision in turn leads to increased efficiency, e.g., more accurate and targeted spraying of crops conserves resources.
Hsing-Yu Chen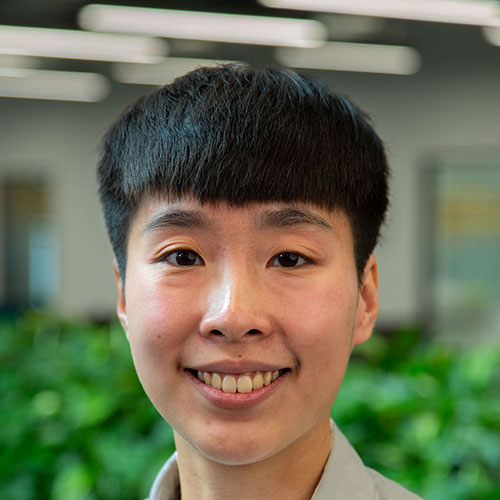 What is typical day like as a Robotics Engineer?
A typical day for a robotics engineer begins with problem-solving, addressing challenges and issues related to the robots they are developing. This entails brainstorming innovative solutions to optimize robot performance, troubleshooting both hardware and software components, conducting experiments to validate the robots' functionality, and delving into data analysis. Given the collaborative nature of their work, engineers often engage in ongoing communication with team members and clients.
What skills are required to be a good engineer?
Beyond technical proficiency, being a good engineer relies on essential problem-solving and critical thinking skills, enabling the identification and resolution of intricate engineering challenges. Equally critical is a commitment to continuous learning and stay attuned with this rapidly evolving field, ensuring that engineers can adapt to new technologies and innovate effectively.
How does engineering improve people's lives?
Robotics engineering plays a pivotal role in enhancing people's lives in numerous ways. For instance, the creation of surgical robots and prosthetic limbs improves the quality of medical treatments and enhances the lives of patients. Autonomous vehicles not only increase transportation efficiency but also enhance road safety. Assistive robots simplify daily tasks, making life more convenient and accessible for individuals. These advancements underscore the transformative impact of robotics engineering on our daily existence and overall well-being.
How can engineering help us live and/or work more sustainably? 
Robotic engineering offers substantial potential to enhance sustainable living and working in various domains. This can be achieved by automating industrial processes to boost efficiency, optimising resource utilisation to reduce consumption and lower carbon emissions, improving recycling rates through precise sorting, and monitoring environmental changes. These technologies have the potential to create a more environmentally friendly and resilient world.
https://thenationalrobotarium.com/wp-content/uploads/National_Engineering_Day_Blue_Logo_Colour_v1_RGB-1.png
500
500
Louise Jack
http://thenationalrobotarium.com/wp-content/uploads/Robotarium.png
Louise Jack
2023-11-01 15:40:49
2023-11-01 15:45:53
National Engineering Day 2023 – meet our Robotics Engineers